Sun., Dec 13th – Winter Wonderland!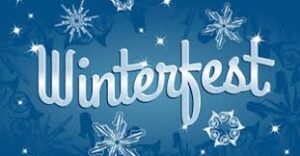 When the temperature drops, get in the winter spirit at this outdoor festival space at Flourtown Country Club! Outdoor seating area with fire pits and heaters, kids over-sized games, vintage trailer pop up bar. Opportunity to purchase: hot drinks, hot casual menu, s'mores and more! 12:00 and 3:00 ticket times. Santa will arrive! Ticket times are 2 hours.
Admission fee is $20 per family/group for up to 5 guests. Includes designated seating area, 2 free kids meals! Tickets are non-refundable as the fees go toward the tenting, fire pits, propane, entertainment, and all of the elves making this a fun event!
RSVP to this event to secure your reservation. We are not taking walk-ins as there are capacity guidelines in place.